What it's really like: Reporting breaking news for...
When I arrived at work on Friday morning, things seemed oddly calm. People were sitting at their computers, quietly typing.  Two producers were standing and comparing morning commutes. You'd never guess that they, like me, had spent most of their early mornings poring over the latest updates in the manhunt for the Boston Marathon bombers – absentmindedly munching cereal or sipping coffee as our...
What it's really like: Keeping calm during...
I've worked in major news rooms during breaking news events before. I, too, have been glued to a screen and tuned in to a police scanner, following a high-speed chase or waiting for source confirmation or watching as my Twitter feed solemnly tallies up the victims during a terrifying national crisis. But I've never been at work within a news organization during a breaking news event...
What's it really like?: Producing a piece for...
Working on an NPR show gives you the inside look at how things get on the air. Let's be honest: how many people really think about what it takes to get something heard on All Things Considered? I didn't. Once I started working with Weekend Edition, I learned a lot of behind-the-scenes stuff that was surprising. (I can't share them all: it's something to be experienced!) ...
Watch
On Jefferson's watch,  Pink cherry blossoms reflect At the water's edge — Tim O'Malley -Video by Lizzie Chen, multimedia intern
What's it really like: Washington Desk and a White...
Working at the Washington Desk is nothing short of exciting. This past Wednesday, I had the opportunity to shadow one of the reporters, Scott Horsley, at the White House! It was a great day to go, not only because of the warm weather, but also because President Obama was expected to unveil his budget plan that morning. After my security was cleared, I met up with Scott who led me to the press...
Watch
cherry blossom rain sound of a love song passes with the traffic — Dawn Apanius -Video by Gabriella Demczuk, multimedia intern
Watch
streetlamps in the haze … this morning the stone lions catch cherry blossoms — Judy Totts -Video by Marie McGrory, multimedia intern
Socially connected
You (obviously) follow us on Tumblr and probably (hopefully) on Twitter, but are you following us on Instagram? It's curated by multimedia interns Dan Turner, Marie McGrory, Lizzie Chen, Gabriella Demczuk and Gabriella Garcia-Pardo (and really fantastic photographers, if I do say so myself). We have just three weeks left in our internships, so expect some crunch-time posting. We've...
Inside the Supreme Court
When I arrived at the Supreme Court press room on Tuesday morning around 9 a.m., the room was buzzing with excitement. There were local TV news anchors, national TV reporters, print journalists, web journalists, you name it. Many of the reporters only cover the Court during major hearings, so everyone was chit-chatting and excited about who's at the oral argument. On Tuesday, I was in line for...
Outside the Supreme Court: Same-Sex Marriage...
As NPR churned out coverage of the Supreme Court's same-sex marriage cases, NPR interns worked behind the scenes. Washington Desk intern Kara Brandeisky describes what it was like to cover the rallies outside. Day 1: Proposition 8 When I arrived at the Supreme Court around 8:15 a.m. on Tuesday morning, the place was already packed and tense. Some people were waiting in line to see oral arguments,...
Tiny Desk Concert featuring M R Shajarian
Photo by Lorie Liebig Acclaimed Iranian vocalist M R Shajarian came in today in honor of the Persian New Year. It's our Last Tiny Desk Concert in the old building before we're shipped off to our new digs on North Capital. 
What's it really like?: All Songs Considered and...
Working in the NPR Music office is as cool as it sounds: I'm constantly surrounded by new and unreleased music, incredibly cool people and the Tiny Desk Concerts play out literally right in front of me. From my very first day in the office, I heard about the upcoming South By Southwest Music Festival, and how it would be an incredibly chaotic time for all of us music interns. This internship...
1 tag
Twitter chat #AskNPRIntern: March 6, 3 to 4 ET
So future NPR interns, you're filling out the application for the NPR summer internship, but you're not quite sure which one you should sign up for. Or you're curious about the selection process. Or you need some housing information. Or you just want to know more about what we do. We get it; there are a lot of nerves when filing out that application and sending it off. We've been there....
NPR Interns: The start of something new
On our first day at NPR we sat through a long day of orientation, discussing our responsibilities and also the general order of things around the building. During open Q&A, someone asked about Intern Edition. A few interns had already been told in their interviews that the project had been canceled. Others thought it was only a rumor and the rest (including me) had no idea. But our internship...
From NPR, this is Intern Edition.
1 tag
2 tags
2 tags
2 tags
1 tag
Watch
nprmusic: Watch drummer and electronic producer Shigeto play a set in NPR's studios, and talk about how performing live makes him feel like Tony Hawk. It's part of Intern Edition, a show completely written, reported and produced by NPR's youngest and brightest. Want to intern at NPR? We're blushing. 
1 tag
Intern Edition, Summer 2012: Latitudes →
WE'RE LIVE!
1 tag
2 tags
1 tag
1 tag
Watch
Meet Corinne Cathcart and Annie Pruitt, our IE senior associate editors, both Washington Desk interns.
1 tag
2 tags
2 tags
2 tags
2 tags
3 tags
#NPRcats
It's no secret that we here at Intern Edition have a thing for cats. Here's an update all things cat-related (should I make an All Things Cat-sidered joke, or is that too much?):  Cats Hugging Things OMG Cats In Space!!! Meowbify (Meowbify replaces a website's images to photos of cats)
1 tag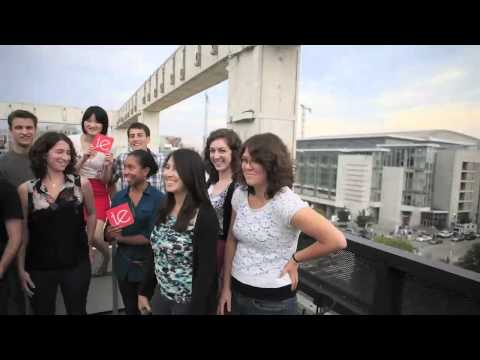 2 tags
2 tags
1 tag
2 tags
3 tags
Weekly Roundup
Welcome to Weekly Roundup, where we find out what all the NPR interns have been up to all week long!  Benjamin Morris (Science Desk, Multimedia) had his photos featured on The Salt, NPR's Food Blog in the entry "Hot Or Not? Potato Board Tries To Un-Dud The Spud."  Jessica Stoller-Conrad (Science Desk) published a number of stories on The Salt: "Seven Strange Food Museums To...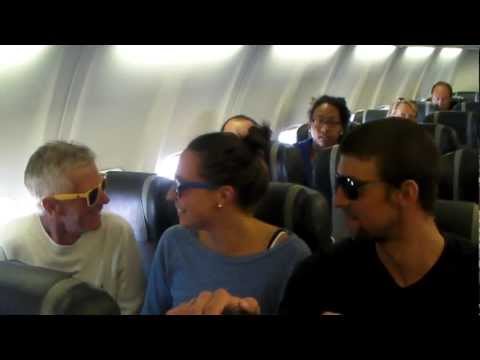 2 tags
1 tag
2 tags
2 tags
2 tags
1 tag
2 tags